The American Institute of Certified Public Accountants popularly also known as AICPA. This global body in the field of accountancy certifies the CPA program or the Certified Public Accountant. Since its acceptance globally, many Indian students now look at the CPA course to seek global jobs. EduPristine offers a CPA course that helps students meet their career goals. Additionally, EduPristine's CPA course has partnered with Becker, of the United States. Along with its training partner, EduPristine today becomes a preferred choice among students. Let us see the CPA course review from EduPristine.
About EduPristine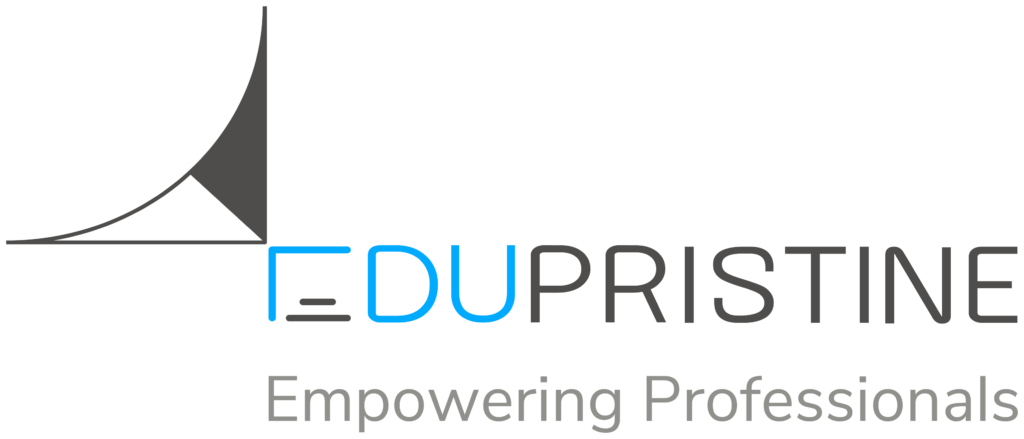 As a member of Adtalem Global Education, EduPristine strives to achieve excellence. Not to mention the immense knowledge shared among students. Not only does it empower students to achieve their goals. But it also helps them find success. Therefore, making contributions to the global economy and community.
EduPristine training methodology
Due to its partnership with Becker, EduPristine's CPA course focuses on experiential and practical learning methodology. However, this methodology passes real-life challenges to students and makes them future-ready. In the same way, it compels students to apply concepts learned in the class. Furthermore, mock tests, simulations, and problem areas prepare the students. Trainers regularly update the content of the CPA course. Hence, the CPA course review often sees more positive testimonials.
EduPristine CPA course overview
Course Formats available-
Online
Classroom
Self-paced
CPA Course Examination format help extend
Part 1 – Financial Accounting and Reporting (FAR)
Part 2 – Auditing and Attestation (AUD)
Part 3 – Regulation (REG)
Part 4 -Business Environment and Concepts (BEC)
Cities in which classroom format available 
Mumbai
New Delhi
Pune
Bangalore
Hyderabad
Chennai
CPA course duration and eligibility
1 year in duration. 150 hours of CPA course duration in each semester/exam to obtain a license. However, some states require 1 to 2 years of work experience.
All the 4 semesters clearance within 18 months to obtain a license.
Moreover, students who studied commerce and completed post-graduation.
Similarly, some states may accept CA with B.com done in India.
EduPristine Classroom training program highlight
Generally speaking, classroom training generates interest in students. Interactive sessions always infuse confidence in students. However, with changing times online mode became popular. But nevertheless, classroom training never loses its charm. Some key highlights
60 weeks of training.
Since Becker's content training, better access to all tools.
During the preparation time, mock tests become helpful.
Additionally, trained and experienced trainers.
Furthermore, career services and placements.
24×7 access to all reading and digital material.
EduPristine online training program highlight
At the present, due to covid times, online or virtual mode gets preference. Some key highlights
300 hours and more of course training.
In the meantime, learn from experienced trainers. Along with pre-recorded video and material.
Moreover, access to all the digital course material 24×7.
Additionally, access to task-backed stimulation as well as a study planner.
Not only mock tests but also access to discussion on dedicated forums.
After course completion -ACE program for guidance.
EduPristine Corporate training program highlight
Some key highlights of the program:
Single point of contact at all times during the course. Moreover, these contacts help in doubt solving and help in preparation.
Specifically and to meet the requirements, customisation done to suit candidates.
Training needs evaluated and then proceed with Foundation, intermediate & expert level preparation and training.
Additionally, learning at the office in groups with ease and flexibility.
Trainers with experienced and most renowned names in the field.
Case-based curriculum to suit the corporate requirements.
Uniquely, designed study material for ease in an understanding of topics.
LMS access to all candidates.
Why choose the EduPristine CPA course?
In a crowd of many, why choose EduPristine. To enumerate the facts given below:
Assistance on all parameters. For an instance, the institute helps in preparation, evaluation, getting a license, and then subsequent placement.
By all means hold candidates' hands, even in booking the Prometric centers for the examination.
Most compelling evidence comes as assistance for obtaining the CPA license post the final exam.
Exam registration to obtain NTS copy, one-stop assistance.
Doubt-solving, and mentor support at all times.
By the time, the candidate finishes the course. Placement assurance and guidance.
Strong alumni network along with an excellent placement track record.
Foreign Accounting Principles & Standards came into the limelight a few years ago. To explain this better, accounting and taxation and other parameters vary from region to region. MNCs with a global presence have different financial styles, investment portfolios, and analysis. Thus, to streamline and bring all global procedures to common ground, the CPA program found the ground. Under this many systems came under the global umbrella of accounting.
Not only does the CPA course open new career opportunities. Often this helps candidates achieve career goals. A CPA professional attracts 30-40% percent more salary as compared to their peers. Above all, job opportunities tapped in many areas like Forensic Accounting, Consulting Services, and Internal & External Auditing. A CPA professional works as a Financial Analyst, Information Technology Auditor, Business Valuator, and Forensic Accountant to name a few.
Conclusion
To conclude, a CPA program definitely adds value to the resume. When we glance through the CPA course review of EduPristine. What stands out and sets it apart is the guidance and assistance from new entrants to professionals. A thumbs up for the EduPristine CPA course.
FAQs
Q 1. Any particular date or month of the CPA examination.
The CPA examination have no set date or time. Continuous testing happens throughout the year. A candidate can well plan his/her examination date to give the exam.

Q 2. Can you please throw some light on the internship requirement for CPA course?
The internship comes in the form of work experience. So a candidate needs a work experience of around 1 or 2 years.

Q 3. Can a CA apply for global jobs?
CA certification recognition has limitations. India and a few other countries recognise it. So if you apply for a job in the US, then the certification acceptance becomes an issue.
Q 4. Educational eligibility criteria for the CPA course. Kindly explain?
To apply, a candidate needs a postgraduate degree. So professionals with MBS, M.Com, CA, CA, and ICWA apply for this course.

Q 5. To apply, a candidate needs a postgraduate degree. So professionals with MBS, M.Com, CA, CA, ICWA apply for this course.

You heard right. No exemption whatsoever in a CPA course.