Civil Engineering is a branch of engineering that helps build viable structures. These structures have to be strong, viable, and dynamic. When thinking about civil engineering, what comes to our mind? How to get the right degree? What would be the scope? After completing what would be the pay? Questions of this kind come to mind. Completing Civil engineering with a Diploma in civil engineering course. Let us learn more about Diploma in civil engineering.
Diploma in Civil engineering – course details
The Diploma in Civil engineering is a three-year full-time program. Concepts taught help in building better infrastructure. A deep insight into theory imparted on students. Practical experience helps the students to design better. DCE is the short form of a Diploma in Civil engineering. Graduates work as Assistant Manager or  Assistant Field Inspector. On the post of  Construction Site Assistant, and  Supervisor Assist. Posts like Faculty Member, Executive Engineer, or Project Engineer are up for grabs.
To complete infrastructural projects, bodies recruit civil engineers. Thus the scope, as well as salary, is good. Admission fees may range from 50 thousand to 2 lakh. Salaries offered are in the range of 3 – 5 LPA. Students with the right skill set would do wonders in this field. A diploma in civil engineering can be the right step for aspirants. Armed with a Diploma in Civil engineering a fulfilling career is a possibility.
Diploma in Civil engineering – Eligibility
Candidates must clear the 10th standard exam.
If applied after the 12th standard. The candidate must have studied Physics, Chemistry, and Maths.
A minimum of 50% marks in the exam.
45% marks cut off for reserved category.
The age of the candidate must not be more than 17 years.
Lateral entry is possible after the ITI course.
Students appearing for the final exam can apply for the program.
Diploma in Civil engineering – Admission process
The admission process is either direct or entrance-based. Let us find them clearly.
Direct admission
Passing percentile consideration.
Merit list posted on the college website or board. The candidate has to first apply through the website.
Paying of the fee confirms the admission process
Students can wait for any waitlist, if they do not get the college of choice.
Entrance test admission
Colleges have their own entrance test. Apply through the website.
Fill in the form details and pay the entrance test fee.
Admit cards received 72 hours before the exam. The admit card contains details like centre name, venue details, and roll number.
Check the result on the basis of the roll number. Seek admission to the college.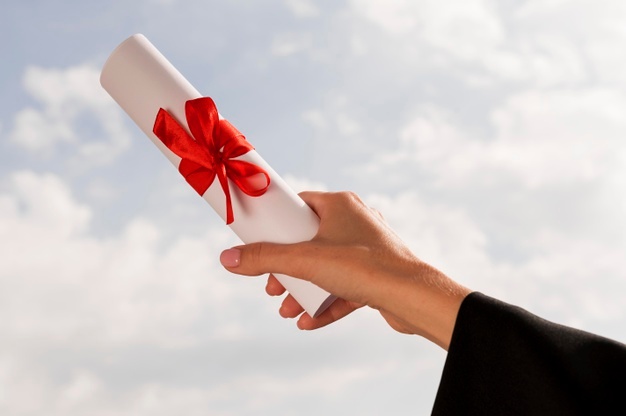 Diploma in Civil engineering – Subjects
Before, we know that Diploma in Civil engineering is a three-year program. This 3-year program is further split into 6 semesters. Each semester is a mix of theory and practical. Subjects taught might vary in a few colleges. By and large, they remain the same. The division of subjects is on core subjects and elective subjects.
Semester 1
English Communication
Engineering Mathematics
Engineering Physics
Engineering Chemistry
Engineering Graphics
Workshop Practise
Semester 2
English Communication-II
Engineering Mathematics
Applied Mathematics
Engineering Physics II
Engineering Chemistry II
Engineering Graphics II
Semester 3
Engineering Mechanics
Construction Materials and Construction Practice
Surveying – I
Civil Engineering Drawing I
Material Testing Lab – I
Surveying Practice – I
Computer Application Practical
 Semester 4
Theory of Structures
Theory of Engineering
Surveying Practise – II
Estimating and Costing – I
Material Testing Lab – II
Surveying Practice II
CAD In Civil Engineering Drawing – I
Semester 5
Structural Engineering
Environmental Engineering and Pollution Control
Building Services
Soil Mechanics and Foundation Engineering
Civil Engineering Drawing II
Construction Practise Lab
CAD in Civil Engineering Drawing II
Semester 6
Construction Management with MIS
Hydraulics
Town Planning
Earthquake Engineering
Advanced Construction Technology
Estimating & Costing II
Hydraulics & Plumbing Lab
Diploma in Civil engineering – Syllabus
Year 1
| | |
| --- | --- |
| Professional Communication | Applied Mathematics 1 |
| Applied Chemistry | Applied Physics |
| Applied Mechanics | Engineering Drawing |
| Computer Application for Engineering | Building Material |
Year 2
| | |
| --- | --- |
| Electrical Electronics and Mechanical Engineering | Strength of Materials |
| Hydraulics | Public Health Engineering |
| Thermal Engineering | Building Cost and Maintenance Engineering |
| Concrete Technology | Surveying |
| Civil Engineering Drawing | |
Year 3
| | |
| --- | --- |
| Design of Steel & Masonry Structure | Design of Reinforced Concrete Structure |
| Transpiration Engineering | Estimating, Costing and Valuation |
| Construction Management, Accounts, and Entrepreneurship Development | Surveying II |
| Civil Engineering Drawing II | Irrigation Engineering |
| Earthquake Engineering | Environmental Pollution and Control |
Diploma in Civil engineering – Entrance tests – state wise
Kerala Polytechnic College Admission Test
Bihar Diploma Certificate Entrance Competitive Examination (DCECE)
Polytechnic Admission Test Rajasthan (DSRRAU PAT)
Punjab Joint Entrance Test (Punjab PET
Arunachal Pradesh Joint Entrance Examination (APJEE)
Odisha Diploma Entrance Test (Odisha DET)
Delhi CET
Diploma in Civil engineering -fees of top colleges
A few top colleges for Diploma in civil engineering along with the fees. This is a list of government-run colleges and private colleges.
| | |
| --- | --- |
| Jamia Millia Islamia University | INR 8,970 |
| Galgotias University | INR 45,000 |
| Chandigarh University | INR 19,400 |
| Veermata Jijabai Technology Institute | INR 12,679 |
| Lovely Professional University | INR 53,200 |
| Sant Longowal Institute of Engineering and Technology | INR 28,400 |
| North Eastern Regional Institute of Science and Technology | INR 11,320 |
| Walchand College of Engineering | INR 8,815 |
| Narula Institute of Technology | INR 99,000 |
| Sri Venkateswara College of Engineering and Technology | INR 28,000 |
Diploma in Civil engineering – Scope
On completion of a Diploma in Civil engineering, students can either study further or take up a job. The job scope and salary we will look at next. In case a student chooses to study further. What to do next? That would be the logical question. Well, let us delve into this. A student can choose to do the bachelor's course. The program a Diploma in Civil engineering holder can opt for is B. E or B. Tech. Sometimes the students may not want to study full time. The scope broadens in such a scenario.
Pursue Bachelor degree
A Diploma in civil engineering can get lateral entry into the second year of engineering. The same way lateral entry is possible in B. Tech. On pursuing the bachelor's degree, the scope increases. Further on completion of bachelor's degree, students opt for masters program. Another advantage of lateral entry is that it allows specific specilisation. Later on, this specialty attracts better pay packages. Some specialisation are namely:
Civil and Transportation Engineering
Agricultural and Irrigation Engineering
Civil Infrastructural Engineering
Geo Informatics
Structural Engineering
Ceramics and Cement Technology
Transportation Engineering
Pursue certification courses
Many times, a Diploma in civil engineering may want to study further. But, studying full time may not be an option. Sometimes the student may not have the inclination to do a full-time bachelor program. What to do in this situation? The question arises. Right, think of various certification courses. These courses are part-time. While the student may be doing a job, his course will up-grade his skill. A combination of work experience and certification is thus generated. Thus, this leads to a better salary and job profile.A few certification names are:
SAP
On-site Safety
FEM
Autocad
SCADA
Design of Lightweight structures
3d Home Architect
Linear Modelling
Fatigue of structures
Water & Waste management
Diploma in Civil engineering – Jobs and salary
Opportunities are many for Diploma in civil engineering holders. Jobs like
Project Lead
Project Engineer
Junior Engineer
Research Associate
Technician
Surveyors
Construction Manager
Landscape Engineer
Site Engineer
Maintenance Engineer
A few job profiles along with the salary are discussed below:
| | | |
| --- | --- | --- |
| Job profile | Description | Average Salary |
| Senior Civil Engineer | Preparation of a project, its analysis, design, and managing the budgets. Implementing the project and overviewing is the role. They oversee roads, dams, and building construction. | 7 LPA |
| Construction Engineer | They design, develop, and manage construction projects. Before doing that they analyse the given data so that designing becomes easy. | 8 LPA |
| Environmental Engineer | These professionals provide technical support in any project. Every project has issues like waste management and its disposal. Sometimes a project may run into pollution problems. Environmental engineers help in smooth completion of projects by solving the problems. | 6 LPA |
| Structural Engineer | Revamping existing structures. A structural engineer will try to improve the existing structure. Existing dams, buildings, roads, etc need their expertise. | 6.5 LPA |
| Geotechnical Engineer | Projects like Dams or bridges on hilly or sensitive areas need skilled handling. The soil and the rocks present may pose a hindrance. Geotechnical engineers help to solve these problems. They design structures that are viable and beneficial. | 19 LPA |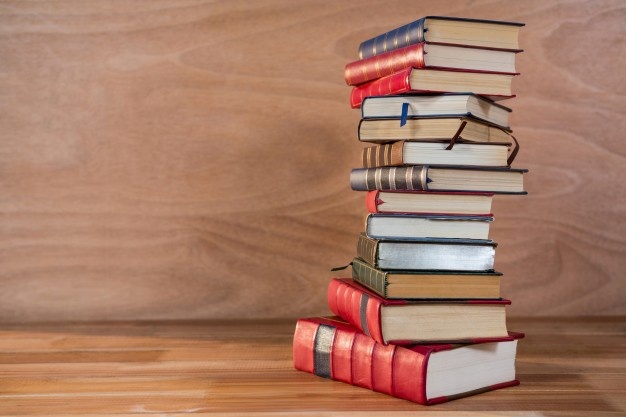 Diploma in Civil engineering -reference books
Book Names
Concrete Technology
Fluid mechanics
Basic civil engineering
Structural analysis
Building Construction Illustrated
Construction project scheduling and Control
Rock slope engineering
Fundamentals of sustainability in civil engineering
Principles of Geotechnical engineering
Civil engineering materials
FAQs
Q 1. Kindly give the names of a few recruiters who recruit Diploma in Civil engineering?
As we know that civil engineers and infrastructure go hand in hand. Top recruiters are from this segment. To name a few Tata Realty and Infrastructure, Reliance Infrastructure, and L&T- ECC. SPCL, Hindustan Construction Company, and DLF  also recruit civil engineers.

Q 2. Is it possible to try to start a startup venture after getting a Diploma in Civil engineering?
Being an entrepreneur is a self-motivated effort. To be an entrepreneur, age is not a limitation. So, yes it is possible to have a startup venture. But, it is advisable to gain industry experience first. Secondly, choose the area of interest and then get started. For a civil engineer, the choices can be many. For example cement manufacturing plants, or construction consultancy. Whatever is the choice, gain experience first.

Q 3. What is the personal skill set for a Diploma in Civil engineering?
Skills like time management, logical reasoning, and quantitative ability come first. Secondly, a skill set would be the ability to work under pressure. When a project inches to completion the pressure gets real. Thirdly, flexible temperament at all times.

Q 4. Do Government/ Public sector undertakings offer jobs to Diploma in Civil engineering?
Yes, Dams, bridges, railways, and waterways come under government domain. Maintenance, as well as new construction, is the responsibility of the government. Hence jobs in public sector undertakings. Government-run bodies like DRDO, ONGC, Indian Railways, and  Water Boards employ.

Q 5. Can the Diploma in Civil engineering be done online?
No, the program is a 3-year full-time on-campus program. Yet, certification online is workable.