In our present state of affairs where digital marketing is limelight for information, news, etc., this is where the content writer comes into the picture.
If you are a business owner, HR, or a fresher out from college. Content writing is one of the skills which you can possess, that you can add to your portfolio. This one skill in particular is on the rise and there is an increasing demand for content writers. So if you ever consider pursuing digital marketing in the future, make sure you possess this skill of Content Writing in your resume.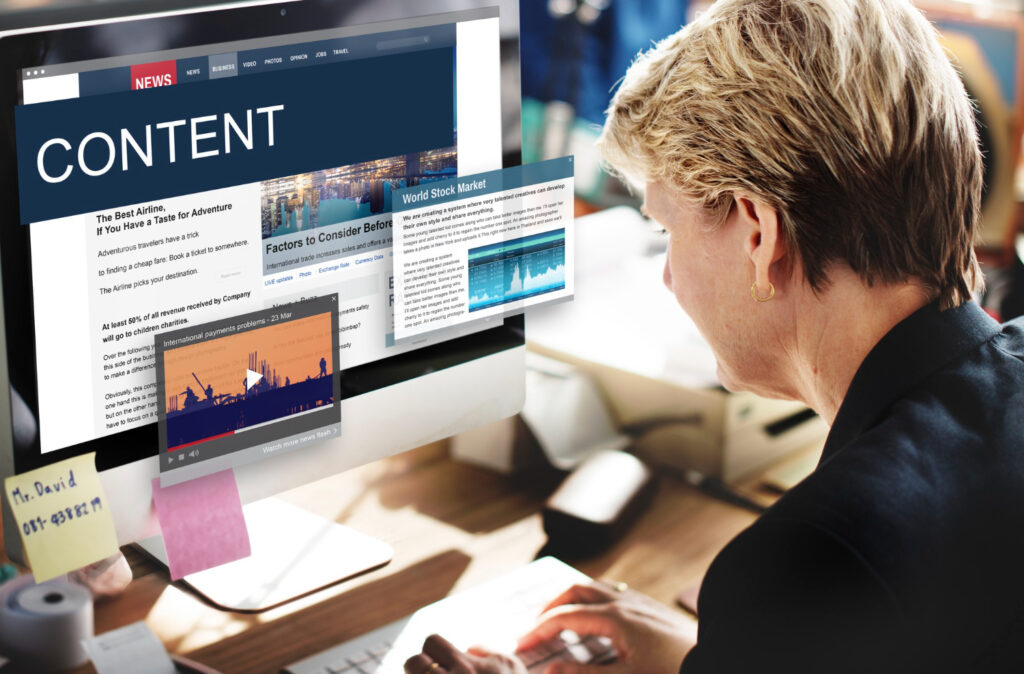 What is a Content Writer?
A content writer is someone who focuses on creating pertinent, compelling written content for websites, blogs, social media, etc. Every digital platform has a certain target audience in mind, each of them needs well-written, educational, and high-quality content that speaks to that audience. Typically, the content which will be produced by a content writer must be according to the requirements of the digital platform. Though these platforms have their algorithm, they must be followed accordingly to rank well in the digital platform.
Content marketing is a field that has grown rapidly in recent years, and it is on the rise as a profession for content writers. In the past year, content marketers have seen 78% more success as a result of better-quality content development. Furthermore, a staggering 47% of marketers currently outsource their content.
What do Content Writers Do?
Content is information, and content writers create this content on digital platforms. Such content comes in various forms, including:
Blog posts
Landing pages
White papers
Press releases
Keynote speeches
Social media posts
Video/audio scripts
Email marketing
What skills does a Content Writer need?
Content writers must be adaptable and well-rounded in the field of writing. To succeed as a content writer, you must acquire the following skills:
To conduct quick and efficient research
A strong grasp of spelling and grammar
The ability to write and complete within tight deadlines
Having the ability to write in a variety of styles and about a variety of topics
How do you begin as a Content Writer?
Before getting ahead with yourself into making a career out of content writing. Make sure that you get the basics right, such as Search Engine Optimization.
If you wish to save the trouble of time and energy, there are courses available such as Henry Harvin. The course itself will guide you, right from scratch and to an expert by honing your skills and making a career out of it.
When you build enduring relationships with clients and customers who frequently require material, content writing services become worthwhile.
Whereas on the flip side, the Freelance job is more generic. Writers make a profile and a portfolio and then compete for contracts that are directly posted by clients. You will typically discover that these clients need a variety of services, including content writing, and they may be either individuals or businesses. need a variety of services, including content writing, and they may be either individuals or businesses. They may also require web designers, video editors, and all other skills required in digital marketing which can be done remotely.
Job Opportunities as a Content Writer
Content writing services often provide improved employment prospects and a wide range of employment options. Similar to being a freelancer, professional writers with established reputations and extensive expertise frequently cater to work opportunities. Though as a beginner, you could find it challenging to compete with them.
A quality content creator ought to be more than just another freelancer or employee. They can produce accurate findings that can be utilized in their portfolio to show their capacity to produce high-quality, effective content that reaches and engages a sizable audience, making them a company's ally in attaining success online.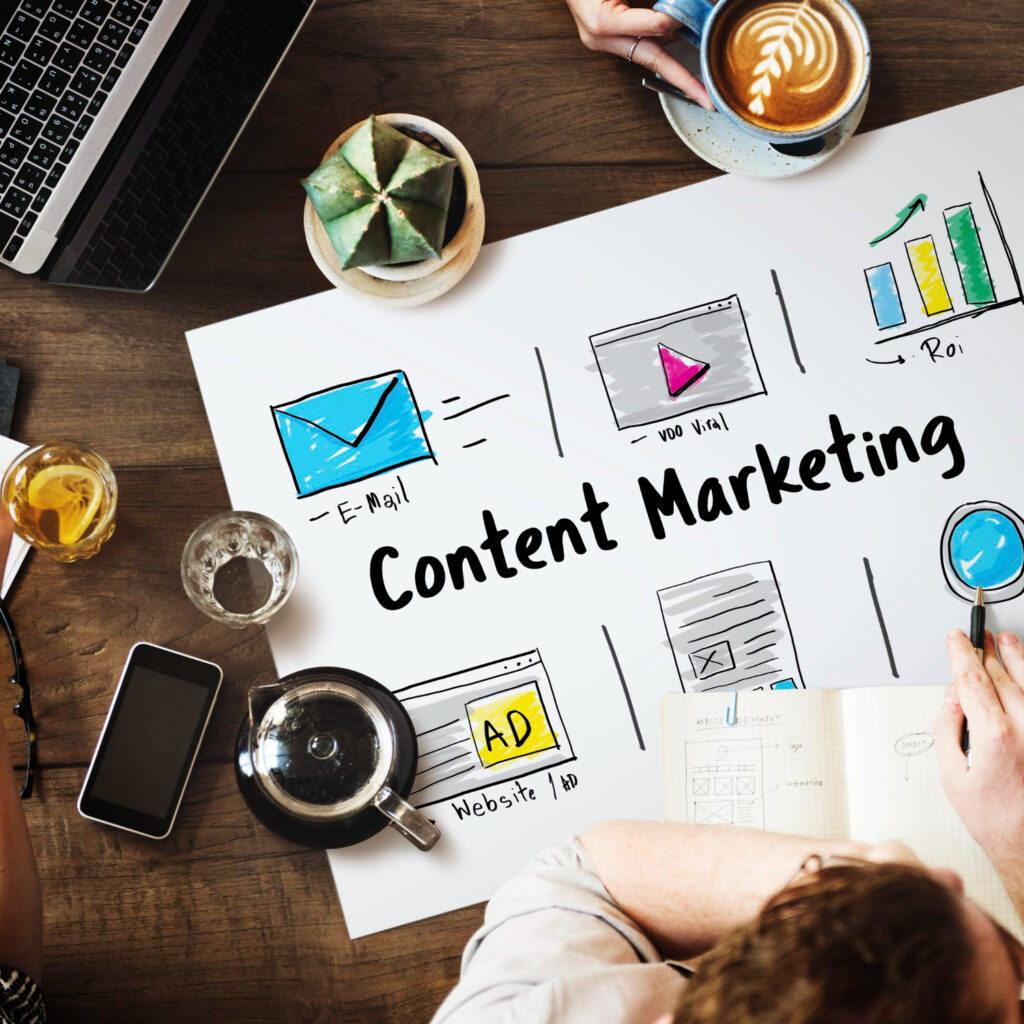 Let's dig deeper into the Skillsets of a Content Writer
1. Create an Outline
In the process of writing content, outlining is a GREAT first step.
Outlines help you create a blueprint for your whole content creation. You can benefit from this in two ways:
Firstly, outlining topics helps you narrow down your thoughts in an organized manner (rather than writing everything as it will disturb the flow of the content). Doing so speeds up the writing process.
Secondly, outlining usually helps in the planning process, as this speed up when writing down the content. It's like a chef who knows his tools and ingredients, when to mix and how long should it be cooked.
Finally, having an outline will make sure that you hit all the key points that you intend to before you started writing.
2. Developing SEO Writing
Search engines like Google have algorithms that require certain elements in writing – such as keywords, length of the content, hyperlink, image/video, etc.
When you apply these elements as part of your content marketing strategy, your ranking on search engine pages increases. The aim is to be placed on the first page, as this will be more likely that your website will attract lots of visitors.
3. Creating an Appealing Headline
The headline of your content should be appealing to those who research various topics. But keywords should also be used in headlines. Search engines pay attention to these keywords – on your headline, first line, subheading, etc.
4. Becoming Empathetic
When creating content, empathy is one factor to take into account. Empathy demonstrates that a person has perhaps thought about what another person is thinking or what that person needs.
When developing subtopics, content writers must learn how to captivate readers by putting themselves in the audience's position. Using the Problem-Agitate-Solve paradigm is one method of expressing empathy.
Basically, state the difficulty, explain why it's important, and then offer a resolution.
5. Content Repurposing
Good content writers can take one piece of content, and present that same information from a different angle or ways to it. Doing so saves time as they aren't writing new content daily.
Similarly, repurposing content attracts a wider audience especially when the content is backed with facts and this can be created in the form of an infographic.
Your approach can be based on a true event, a controversial subject, or something that just appears more appealing than what's already been said. And the angle which you try to incorporate into the content must also depend on your target audience.
6. Editing and Proofreading
To be taken seriously as a writer, your work should be free from errors from the like of grammar and spelling mistakes.
Editing is the ability to make sure that your writing makes it easy to understand even for the likes of a child. Upon completion of the content, do make use of the heming way application as it will tell you whether it is easy or hard to understand your content.
7. Make It Actionable
Content writing shouldn't be just informative, most of all it should be applicable. Writing such content must be able to follow and see results when it is applied. Though it varies as well from niche to niche, it can be finance, entertainment, health, etc.
Creating applicable, such content can be written in the following manner such as:
Add a step-by-step process
Cite examples
Write up-to-date topics
Content Writer responsibilities:
Research industry-related topics
Write clear content to promote products/services
Edit and proofread blog content before publishing.
Send your article to the editors for evaluation and feedback.
Collaborate on content illustration with the marketing and design teams.
To improve online traffic, conduct keyword research and generate content using SEO principles.
Social media content promotion
Ensure uniformity throughout (tone, style, and fonts)
Good editing and writing skills
Ability to meet deadlines
Potential of a Content Writer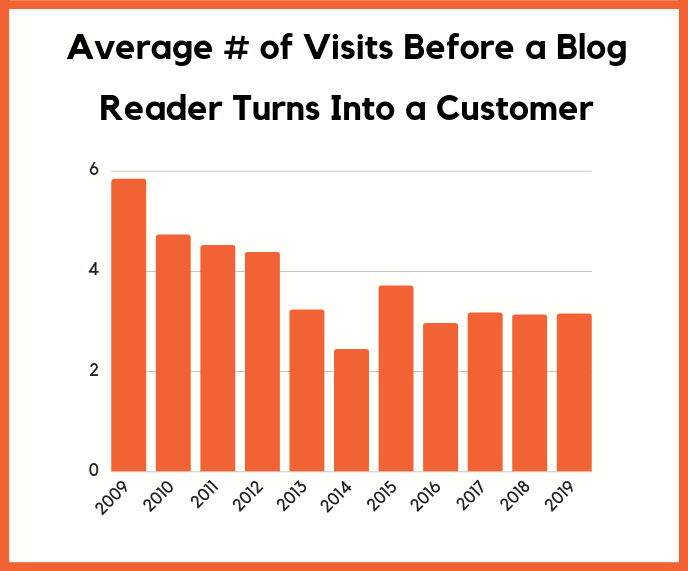 The graph below will determine the probability of people reading your blogs will turn into potential customers. Though you can either provide a service or a course so that you can generate income through the blog. This data is based historically on its past performance.
Futuristic outlook of Content Writing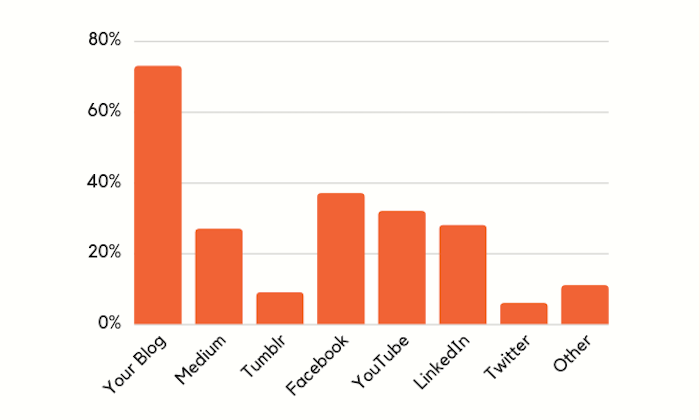 The graph above shows how much traffic can be generated through Search Engine Optimization as compared to other digital marketing platforms.
Conclusion
For the likes of business owners and marketing, managers might not have the luxury of time in creating written content. They may need someone who can create content that represents the company and convey readers through written content.
A content writer does these things with excellence. Providing clear understanding and excellent work, this type of writer becomes an invaluable asset to any company. That value translates into income.
Frequently Asked Questions
Q. What does a content writer accomplish?
Content writers are in charge of producing interesting written material that may be used in print and digital media. They work with clients or companies to produce articles on various topics regularly. Through this written content it allows them to market their services or products and also the brand's offerings.
Q. What are the obligations and tasks of a content writer?
A content writer is often in charge of conducting research and producing content that promotes traffic and later results in sales or services.
Q. What qualities define a competent content writer?
Excellent research abilities on a variety of subjects, consumer trends, and organizational needs are necessary for a competent content writer. They also need to be proficient writers for SEO because they will provide a variety of material to boost their organization's search engine ranking.
Q. With whom does a content writer collaborate?
A content writer often collaborates with a marketing team, including a marketing manager who makes ensuring that content is created on time and adheres to the specifications.
Q. Can you describe the scope of content writing?
As a writer, you can hone your abilities to produce imaginative stories. Short story writers, screenwriters, and other writers have several work opportunities.
Q. What qualities do content writers require?
Adaptability.
Time Management.
Problem Solving.
Grammar and Vocabulary.
Research Skills.
SEO and Content Strategy.
Creative Writing.
Editing.
Read Also
Career Prospects of Content Writing In India
Top 30 Content Writing Topics to Write In 2022
Top 20 Best Content Writing Books 2022